Whether you are a homeowner or maybe a business place owner, for sure you want your place to be comfortable in any way. However, the threats to our homes or even business places are simply endless that sometimes, we don't think if we can fight them off or just let them be and just deal with the aftermath. Like for example the hazards of the environment like when it is too hot or maybe when it is always raining. Sometimes, they can really get inside our place even with the fact that there is a roof.
The thing is, the roofing of any real estate property is most of the time cannot completely cover the effects of the scorching heat of the sun as well as the heavy downpour. This is because of their dimensions that are most of the time, just limited as if you also protrude the roofing too much, it will not look good. But this does not mean that there is no solution for this as there is actually and that is through the use of awnings. That is right and you might wonder why because you only see one type of awnings but if you will learn that there are different types of awnings, you will surely get what i meant right away.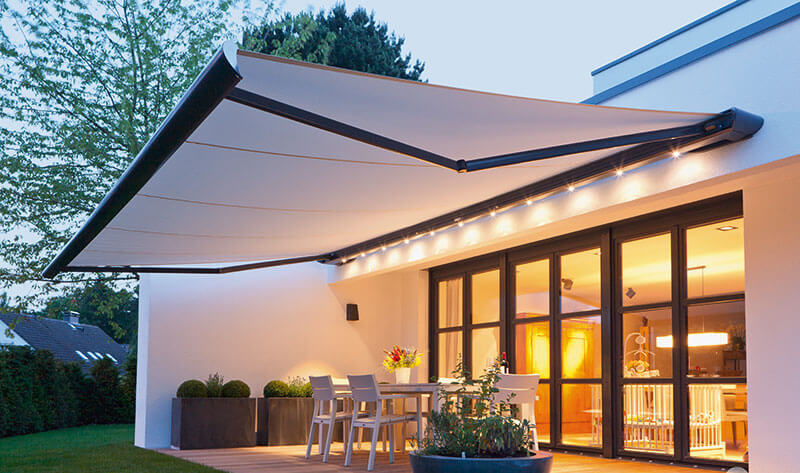 Check out below the different types of awnings:
– First is, the retractable types of awnings. These types are most of the time preferred especially by homeowners for obvious reason. And that is the fact that you can easily keep them once they are not needed. That is right, you can fully extend the shade when the sun is already hurting or the rain is so burdensome and if you think that the wind might carry it away, you can also fold it easily.
– Next is the motorized awnings. Just by the word motorized, you will understand right away that it is controlled by a remote device and therefore, it is more convenient to operate. Motorized awnings are still retractable like they can be folded when not in used and extended when in used. However, this time you only need to push a button from the remote device or controller like there is no need to control it manually. This is why, this kind of awning is also more expensive.
– The portable types of awnings are also part of your choices. Because of the fact that they can be moved, you can't really expect that much when it comes to their durability and stability. However, they can still function the way other types of awnings do.
– Stationary are those types of awnings that are fixed to their frames. They cannot be retracted not they can be moved. They will always be in the place where you install them.
When it comes to trendy shading solutions, you can say that awnings Adelaide are the most convenient and aesthetically appealing as well. This is even the reason why they are highly preferred for business settings.