Putting up graphics in many places is a good way to advertise a business. Stickers are very convenient to use in advertising because you can put it up anywhere or you can give it to your customers as a freebie when they make a purchase from your business. A lot of business owners have made stickers using their business logo or slogan and put it up in walls where most people are or they put it on vehicles for the general public to see. Since stickers are very easy to make and there are limitless possibilities on how these can be used, you should invest in digital sticker printing to make this happen.
If you do, you will see how much stickers can be very beneficial to your business. Here are some ways on how to use sticker printing in advertising a business.
1. Use it to provide information to the general public or your target customers.
Stickers can be put up anywhere, like in cars, in walls, in bill boards, anywhere. Printing sticker for your business would surely be a wise thing to do since people always love to have something nicely printed and shiny. The only thing you have to make sure of is that your sticker can catch the attention of the people who might see it. Contact some best digital printers and select one who can give you what you need. Do not think about the cost that you will be paying because surely, you can get it back when a lot of people have already seen your business. Your stickers should have a complete information on what products and services your business has to offer, the location where your business site is and most importantly, your contact information for them to be able to reach you when they want to avail your products and services.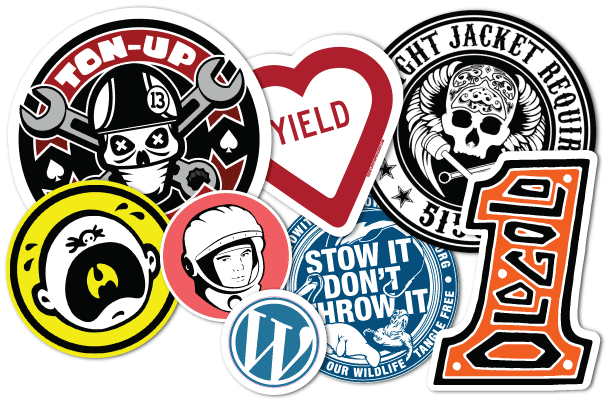 © www.stickergiant.com
2. Use it for you to make a sale.
If your business is one sale or having promos or discounts on some items, putting on a sticker on these items is a good way to make your customers know about the sale. You do not have to tell them yourself that the item is on sale or has a discount. You can put up stickers saying "buy one take one" or "50% off" etc. This way, your customers will readily see which items are on sale an which items are not. You can also post some stickers on public pillars or walls where a lot of people usually walk around for them to see that you are having a sale on your store.
3. Use it for a long term benefit.
Stickers can last for a very long time if it is made with premium quality prints. This way, you can have the means of advertising your business even when you do not make new stickers to post around. Vinyl stickers can survive changing weather conditions. The stickers that you have put up in public places or on your vehicle will be there as long as you get if yourself.